VillageLab Consulting Services
Regenerative Whole Systems Design
VillageLab's Consulting Team provides professional incubation and consulting services in project design and development for "communities of intent" through a whole systems design framework that integrates the social, ecological and economic dimensions – what we call Regenerative Whole Systems Design.
Research & Development
This Whole Systems Design framework is the basis for VillageLab's Research, Development, Demonstration, Replication & Dissemination Program (what we lovingly call R2D3).  This program is VillageLab's larger mission with our Consulting Services being an integral first step.
Residential Communities
Co-housing & Co-Householding
Communities of Practice
Transformational Learning Communities
Permaculture Design Programs
Ecovillage Design Programs

Spiritual and Indigenous Communities
Communities of Purpose
Transition Town Initiatives
Relocation & Disaster Relief Projects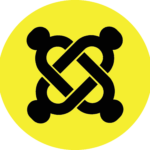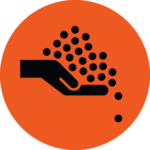 Asset Mapping and Wealth Acknowledgement
Ownership and Equity
Value Generation and Resource Sharing
Deep Wealth Design
What we are seeing at the leading edges of new economic systems design is a shift to holistic views of wealth and the appropriate currency systems which grow, sustain and share it. VillageLab expertise in designing and implementing systems for community economics takes this fresh approach to recognizing the true abundance and potential at the heart of all living systems. Our work turns away from oppressive extraction and capitalization mindsets to instead cultivate and weave life-giving currents that enhance the entire community organism and beyond.
Read more
Sustainable ecological infrastructure is often the first issue that comes to mind for individuals and groups choosing to pursue an ethical lifestyle in community. Perhaps you can picture a cluster of resilient Earthship dwellings, or an array of sun-tracking PV panels adjacent to a fertile food forest. Is such aesthetic natural abundance within reach of anyone? There are many appropriate technology solutions to consider, and new innovative approaches always in development.
Read more
VillageLab's Core Consulting Team draws on 60 years of combined experience living and working in intentional communities.   We are delighted to weave this knowledge and wisdom into a cohesive whole as we serve a wide variety of communities working to contribute to a sustainable, thriving and regenerative society.
Jeff Clearwater
Executive Director, Whole Systems Integration, Core Consultant
Jeff has enjoyed 36 years as a leader in intentional community design, appropriate technology, and new paradigm economics. Jeff co-founded the Ecovillage Network of the Americas and was Ecovillage Director at Sirius Ecovillage for 6 years. Jeff has served on 7 NGO Boards, founded 6 successful solar & renewable energy design & installation businesses and has visited over 60 intentional communities teaching and providing comparative whole systems design. Jeff's passion is the design integration of the social, economic and ecological aspects of community.
Ferananda Ibarra
Organizational development, Whole Systems Integration, Core projects Consultant
Ferananda is internationally recognized in collective intelligence and the next paradigm economics. The center of her work is social systems design very focused on Wisdom-Driven Organizations and Communities of purpose, place and practice. Ferananda designs experiences and facilitates processes in Europe, Mexico and the US and consults in intentional community design using an integral model she co-developed. As part of 'The Metacurrency Project' she works on currencies applications and Deep Wealth Design.
Jamaica Stevens
Jamaica Stevens is Author and Curator of the multi-media project "ReInhabiting the Village: CoCreating our Future". As an Organizational Design Consultant and Steward with VillageLab, Jamaica works with Regenerative frameworks and Whole Systems principles to empower people, projects and organizations to THRIVE! She is also an experienced event producer, workshop leader, group facilitator, educational program designer, community organizer, project manager, writer and life coach. She is currently the Educational Program Manager for the Lucid University and has been the Co-Founder of Protectors Alliance, Program Manager for Lucidity Courseweek, Creator of Tribal Convergence Gatherings, Co-Founder of Tribal Convergence Network, Educational Program Coordinator with the Novalis Project, Executive Producer of Awaken Visionary Leadership Summit, as well as a Contributing Producer with Lucidity and other festivals. Passionate about earth stewardship, collective evolution, village ethos and collaborative culture, Jamaica is in service to supporting the conditions for planetary flourishing and a regenerative renaissance.
A. Keala Young
Keala is a whole system designer​,​ regenerative practitioner ​and permaculture teacher ​with a background in the healing arts. His rich study of permaculture and ecovillage design includes certificate programs from Findhorn Foundation to Esalen Institute and is complimented by experiential learning in co-production of multiple design courses and intensives. Keala is a co-founder of Atlan Living and Learning Center near the Columbia River Gorge in Central Cascadia, is a co-author and contributing editor of ReInhabiting the Village and is Co-Director of VillageLab's RegenSolutions Initiative.